The Chicago metropolitan area is the third largest metropolitan area of United states with diverse communities. Chicago Dada Parivar has actively participated in Akram Vignan movement with hosting Pujya Dadashree, Pujya Niruma, and Pujya Deepakbhai for 36 years.
History:
Pujya Dadashree first visited Chicago in 1982 at Ashokbhai Narechariya's house and planted Akram Vignan roots in Chicago. He visited Chicago a couple of time afterwards as well.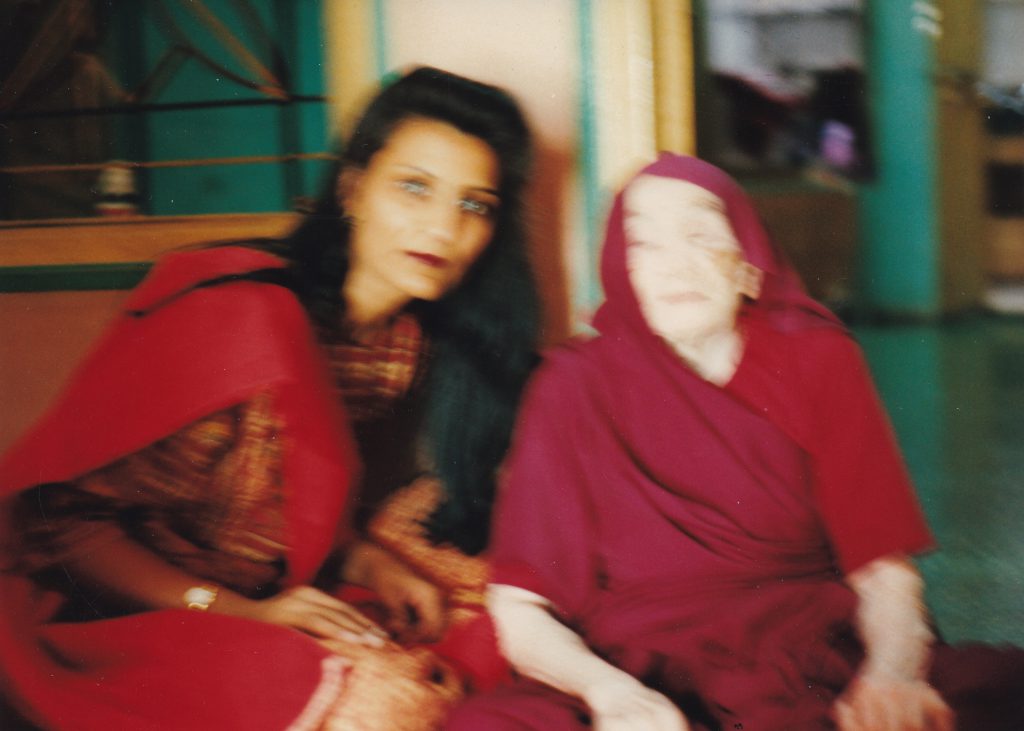 Chicago center was nurtured under guidance of Niruma and has always been close to Niruma's heart. Shashibhai and Pragnaben are founding pillars of Chicago center. They attended Dada Bhagwan event in Detroit in July, 1992 where their interest in Dada Bhagwan was piqued. Pragnaben visited Diwaliba (Dadashri's bhabhi) in Bhadran in December, 1992. While she was India, she was able to stay with Mahatmas and travel to Samet Shikhar. Pragnaben took gyan with Niruma there. Niruma had done one on one session with her, explained the Gnan Vidhi process and importance of advancing in spirituality. Due to her enthusiasm and eagerness to take Gnan, Niruma did Gnan Vidhi in the middle of the night. After returning back to Chicago, Pragnaben and Shashibhai regularly attended Satsang at Sanjivbhai and Jyotiben's house at Hoffman Estates.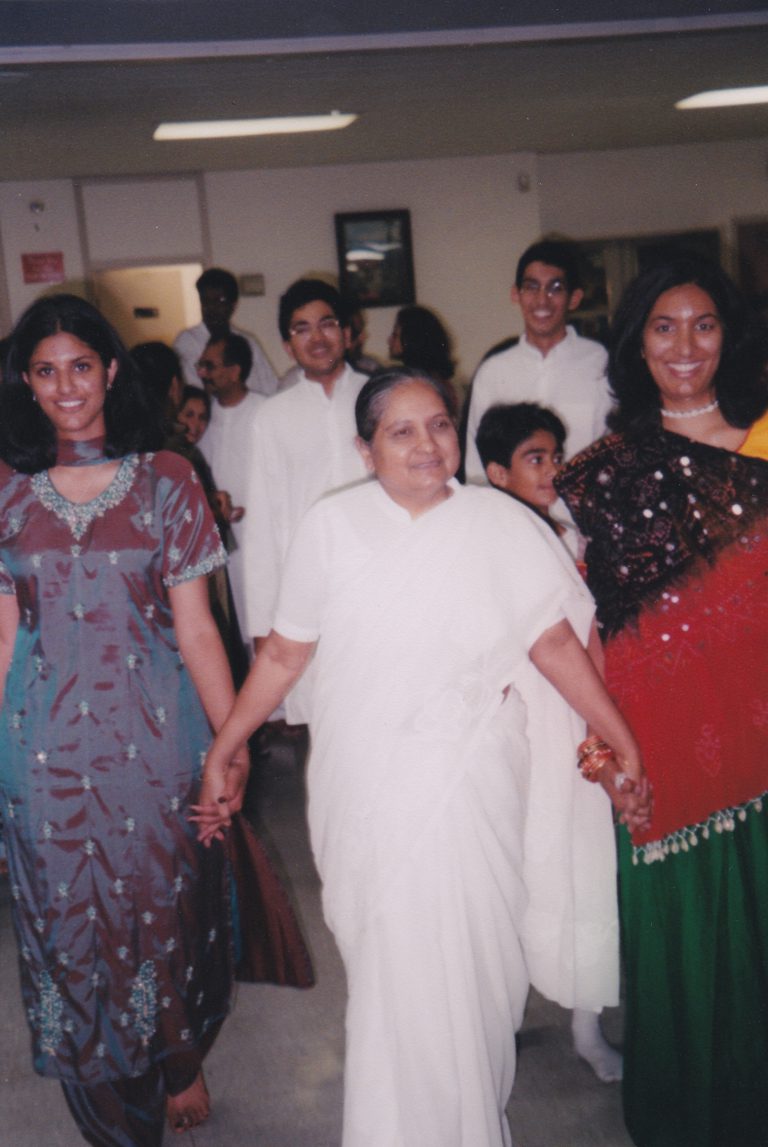 In 1993, multiple Gnan Vidhis were conducted by Niruma at various locations within Chicagoland. One of the Gnan Vidhi was held on 19th June 1993 by Niruma at Shashibhai's residence in Sterling. Shashibhai , Prabhakarbhai and their friends and family members took Gnan during that Gnan Vidhi. Niruma conducted one on one Gnan Vidhi during those days. Mahatma and Mumukshus attended Satsang in morning and attended Gnan Vidhi ceremony in the evening. Samarpan Vidhi was done individually and each Mahatma would go one by one to Dada 's photo in front of Niruma and touch their forehead to the photo and recite their names during Samarpan Vidhi.
Prem swarup Niruma touched all Mahatmas' hearts, changed their lives and gave them direction towards spiritual growth. Every Mahatma who had spent time with Niruma recalls stories about Niruma and her caring & loving nature. Some stories are like celebrating cake cutting with Mahatmas, giving their little kids big hugs, holding hands with YMHT girls during Dada Garba and so on. Mahatmas also mentioned that Niruma knew most Mahatmas 's Prakruti and had always guided them in their problems.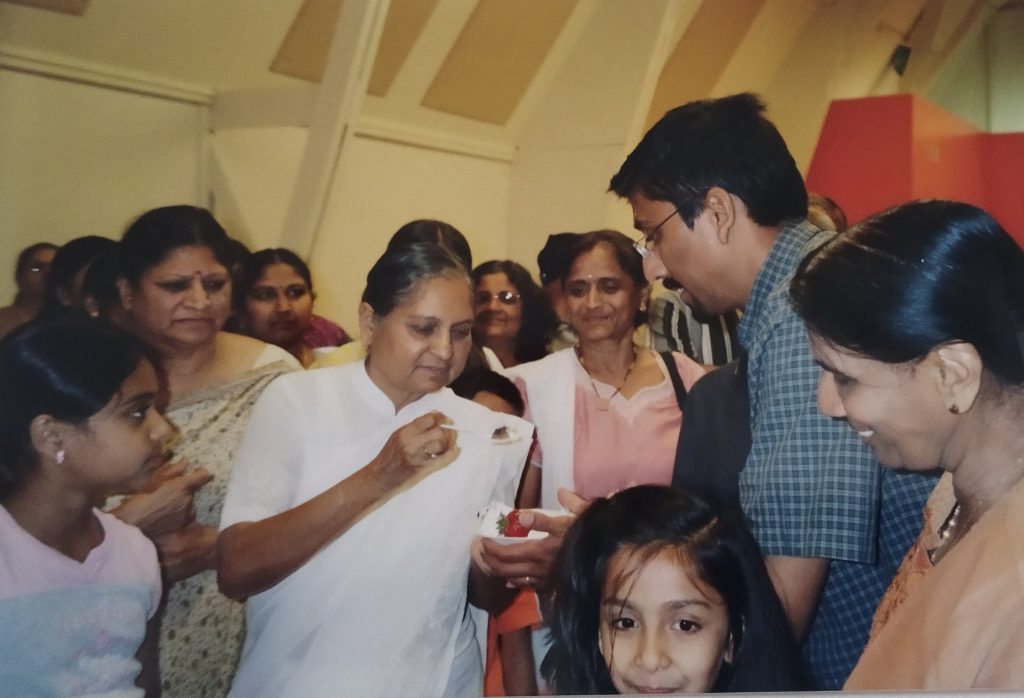 Mahatmas conducted weekly satsangs at their houses in different suburbs of Chicago. Shashibhai and Pragnaben , Sanjivbhai and Jyotiben, have facilitated and hosted multiple satsangs and events. Bhurabhai and Ranjanben, Himanshubhai and Deviben has contributed to assist with hosting and managing satsangs in late 90s. Weekly satsangs were hosted at Devangbhai's residence regularly from 2001- 2003. Satsang format on those days included reading of Dada books, watching video recordings and performing Aarti. 15 – 20 families used to attend regular weekly satsangs. With growing number of Mahatmas, satsangs were conducted at one central location at Kumon's learning center in Algonquin in year 2003. Chicago center has introduced concept of tele-satsang. It was conducted on weekly basis between years 2002 to 2007.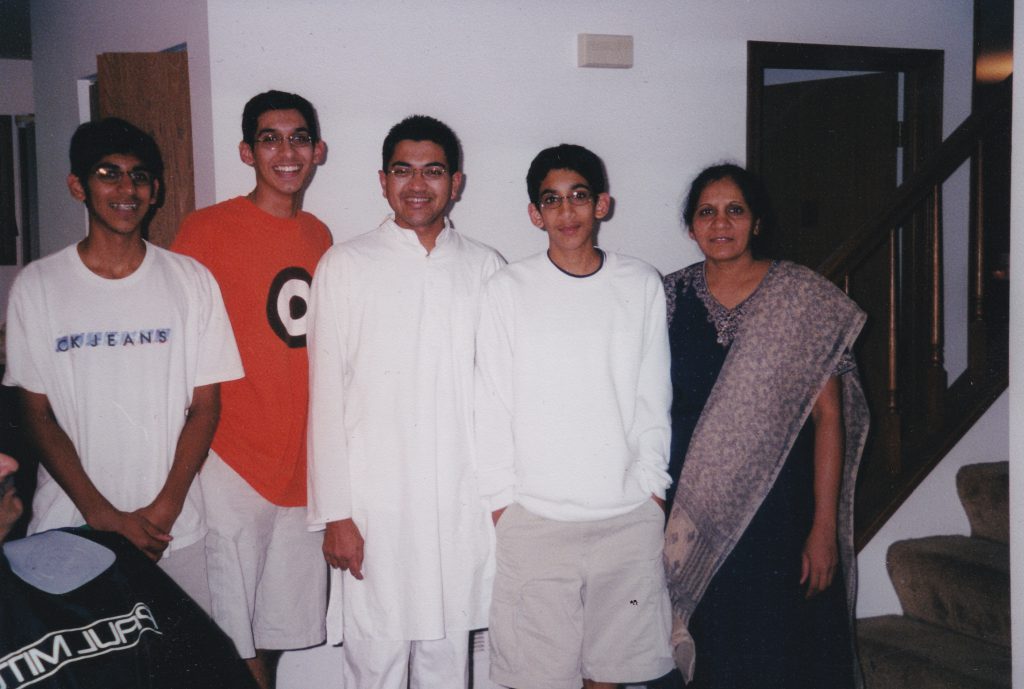 Gurupurnima in Chicago was hosted by Niruma in year 2002. During this Gurupurnima, "All Mahatmas under one roof " concept was incorporated. Approximately 370 people attended this Gurupurnima. Some of the highlights of Gurupurnima were daily satsangs, Shobha Yatra, Gnan Vidhi and Pran Pratishtha.Pujya Niruma and Aptaputras has visited Chicago regularly and blessed Mahatmas and Mumukshus with Akram Vignan. Continuing the same tradition, Pujya Deepakbhai and Aptapturas visits Chicago center every year and conducts spiritual seminars & Gnan Vidhi.
Pujya Deepakbhai's Gurupurnima in 2007 was held in Meadows Club Banquet Hall. This was the first event held by Meadows club after their opening. Shortly before then, regular satsangs had started at Meadows Club.
Chicago center has grown tremendously in recent times. Weekly Satsangs are hosted at Meadows club in Rolling Meadows. Monthly full day Satsangs are hosted at a Church in Streamwood. Roughly 200 Mahatmas attend full day satsangs. Himanshubhai is center co-ordinator. With his team of other working committee members, new activities have been introduced in Chicagoland. Chicago has hosted Mahatma's camping retreat in 2016. Wide range of different activities were conducted for all Mahatmas of all age. Currently regular MMHT and WMHT satsangs are conducted on weekly basis. Under guidance of LMHT coordinator, about 15- 20 LMHTs participate in satsang sessions. Apart from Sunday Satsangs, Mahatmas host Bhakti Satsangs at their houses on Friday evenings. Every year, two picnics are organized where Mahatmas can connect to each other in fun filled games and Dada themed activities. Various long day outing activities are organized to involve more youth Mahatmas and families with young kids. Apart from picnics, Garba function, Diwali festival, Dada Janma Jayanti with open invitation to friends and families of Mahatmas are also organized.
Outreach programs:
Chicago center participates in different prachar activities to spread Dada's Jagat Kalyan mission. Recently, the center participated in "India day Parade". During this Parade, Dada books were distributed to disseminate Dada's messages of peace, harmony and permanent happiness. It also informed community about Seminars of Spiritual Science and Self Realization. Mahatmas of all age participated in parade to spread Dada's Akram Science. Working committee, Sevarthis and all Mahatmas contribute in various Seva locally and also in India during events. Chicago center is also working to roll out workshops for communities like "Change Belief Get Relief". Currently Center is focusing towards growth and involvement of YMHT and YMHT+ to involve youth in Dada's work.