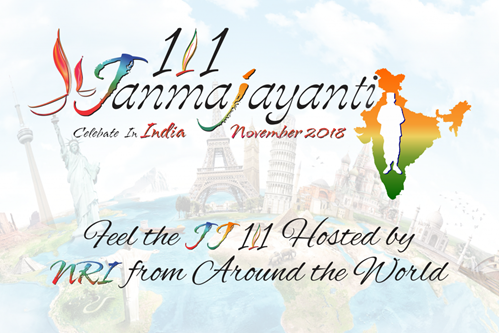 A painter, a canvas and many strokes of imagination.
Well, JJ 111 workshop was an amalgamation of all of those. For one day, all Mahatmas who participated in the workshop, had a paintbrush and canvas in their hands, with a freedom to express their imagination of how they envision one of the grandest events of their life – Janma Jayanti 111.
Dadabhagwan's 111th Janma Jayanti will be celebrated & hosted in INDIA in November 2018 by all the mahatmas living outside India. An incredible opportunity has been bestowed upon us. To carve out this extraordinary event, about 10 centers across USA conducted a workshop in their centers and collected hundreds of creative ideas.
Be it a 7-year old little Mahatma or a 70 year old senior Mahatma, all participated with equal enthusiasm. JJ 111 workshop was a platform for Mahatmas to put their imagination into words and a means to express their creativity. The workshop has been a successful endeavor to produce ideas for different areas such as - different programs that can be included in the celebration, different seva that could be offered at the event, and ideas that will make JJ 111 unique and memorable.
Our two and a half year long journey of planning and preparation of this grand event has begun. And here are few pictures, from various centers, to mark the beginning of our memorable journey…..
JJ-111 workshops (slideshow)